HELLO FRESH

No one likes your food and you hate cooking.

Introducing Prix Fixe by Hello Fresh, a service that brings a personal chef to your home and cooks you food; and in return, makes everyone happy.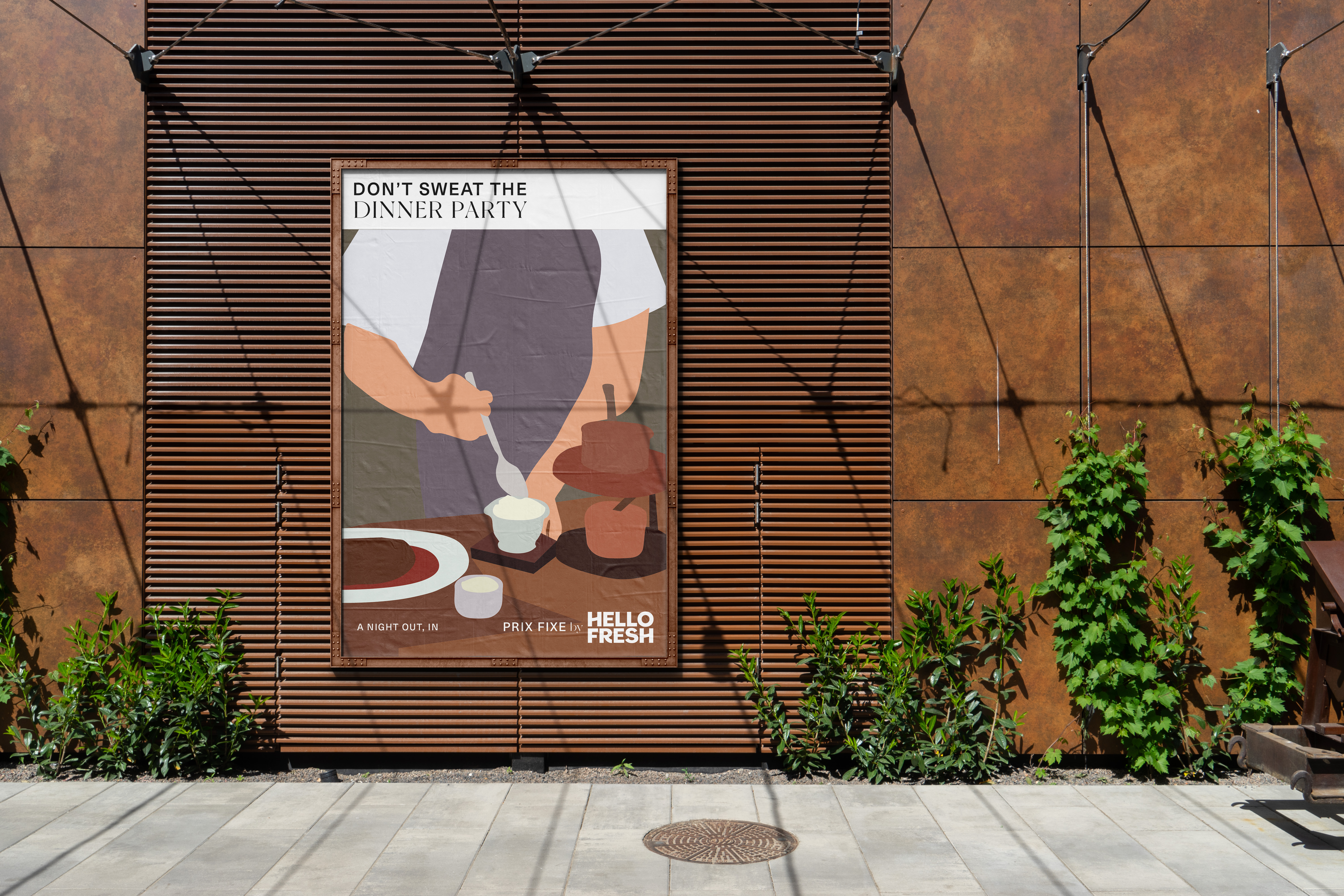 I.C.E. ON ICE
Prix Fixe by Hello Fresh launches frozen meals developed by professional and noteworthy chefs such as Molly Baz, Sohla El-Waylly, Alison Roman, and more to break out just in case your mother-in-law decides to make one of her famous "surprise visits".
Radio Spot :30
This radio ad for Prix Fixe from HelloFresh was created for streaming platforms and other digital applications where listeners might need a meal in a pinch.